A fire protection service (fire extinguisher maintenance) is required to be undertaken every year according to the British Standard Code of Practice BS 5306 Part 3, to ensure maximum safety of fire extinguishers is apparent.
Basic service (annual)
All equipment gets serviced yearly. This includes;
a weight check
hose/horn inspection
O'rings changed during Inspection,
gauge test to ensure that gauges are actually working from E-F a visual inspection
and finally to ensure that the right equipment is in the correct place (many get moved around or used as door stops)
a report of what is on site. The items locations along with any comments upon completion of any remdial works a certificate is issued
No charge for the following spare parts under the basic service – just a flat rate.
O' Rings- FREE OF CHARGE
Brackets ('J' & c02)- FREE OF CHARGE
Service labels/ records- FREE OF CHARGE
Tamper tags- FREE OF CHARGE
Gauge test labels- FREE OF CHARGE
Extended service
All equipment apart from C02 gets an extended service every 5 years. This includes a basic service as standard and;
a discharge test to ensure that the media inside discharges fully and is either re-filled again (Water/foam/ABC POWDER) and repressurised or, if it fails the discharge test, then a replacement unit is required.
C02 extinguishers
These get serviced annually like others types. They have a 5% weight loss tolerance from brand new to commissioning. Then, every year during a basic service, they have a 10% tolerance from brand new. If they are underweight for any reason they are failed and will be noted for replacement. Their extended service/overhaul is due every 10 years instead of 5. These get sent back to the supplier for a full overhaul or replacement (whichever is cheaper) usually replacement.
Fire blankets
These are not tested, but still fall under the 'basic service' annually. These are taken out of their container, opened and visually checked for signs of damage. There is no specific life expectancy for a fire blanket.

Fire Extinguisher Installation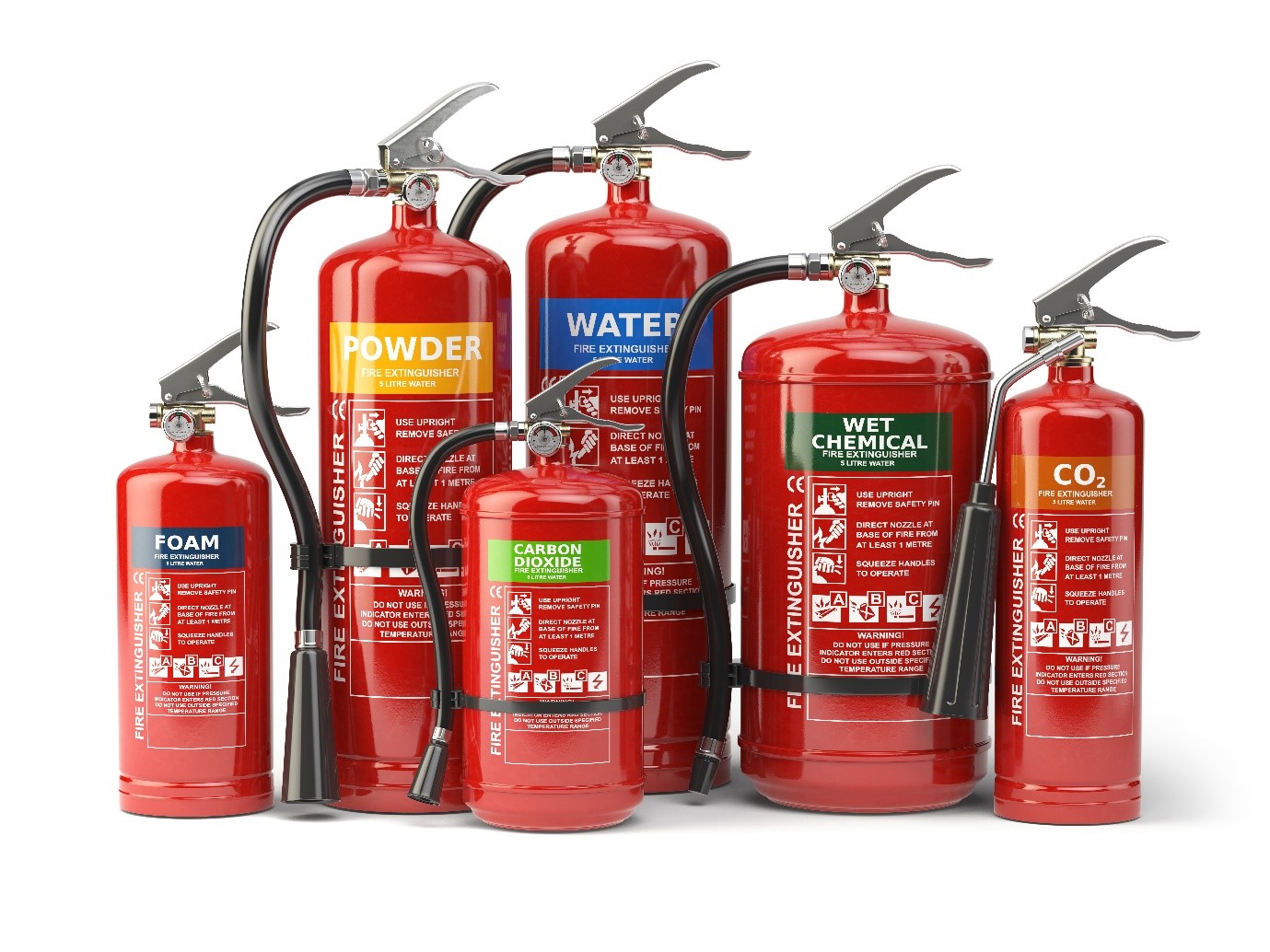 We supply, install and commission all types of fire extinguishers across the north east region this covers;
Supplying and commissioning of the correct types of fire extinguishers required for your workplace
Siting of the fire extinguishers to meet the correct travel distances
Wall fixing of the fire extinguishers including correct signage

TYPES OF EXTINGUISHER AND THEIR USES
FIRE ALARM SERVICING
We offer a full maintenance service on all types of Fire Alarm Systems.
We take the safety of our clients very seriously and our Fire Alarm Services are designed to ensure that your alarms are always operating at optimum levels.
Fire alarm maintenance and the servicing of Fire Alarm systems is not only essential to keep them operating safely, but also a legal requirement.
Our team will ensure your company fully complies with insurance and HSE obligations to maintain and service your fire safety systems.
Our Fire Alarm servicing prices start from as little as £60 per visit.